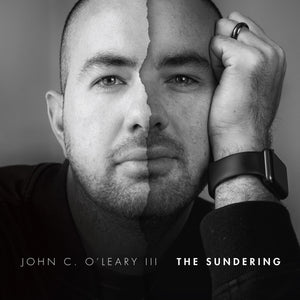 John C. O'Leary III | The Sundering
Arbors Records
ARCD: 19481
Regular price $10.00 Sale
Featuring: 

JOHN C. O'LEARY III  piano, composer
SHAUN MARTIN piano, composer and producer

DICK HYMAN piano, & composer
John C. O'Leary III's latest solo album and debut for Arbors Records, The Sundering, opens listeners up to all that makes humans vulnerable. It offers a glimpse into the main character's life scenes that evoke moments full of emotion: memories of childhood, snapshots of joy, of nostalgia, separation, friendship, existential ponderings, and at times confusion and doubt. Ultimately the resolution of internal conflict helps find that place where we can sit still.  
With a rich and complex cultural background, John C. O'Leary III—the son of an American father and a Mexican mother—writes music that harbors an idiosyncratic and poetic dichotomy. There's a deep sense of longing and belonging that invites soul into his music. Abundant in imagery, his compositions occupy that space the immigrant or the "outsider" mind inhabits, both heavily rooted and free of any pre-conception at once.
John was born in the Yucatan Peninsula in Mexico, and left everything behind at the age of 12 to pursue a better life in America, where he's built an impressive resume, including a PhD in Neuroscience, and performing with jazz legends Randy Brecker, Houston Person, Charles McPherson, Wycliffe Gordon, Jason Marsalis, Melissa Aldana, and many others. 
For more information on John C. O'Leary III, please visit: johncolearyiii.com
For media information, please contact: 
Two for the Show Media · (631) 298-7823
Chris DiGirolamo · Chris@TwofortheShowMedia.com
Portions of this press release borrow text from Camila Meza on the liner notes for The Sundering.